Here is Tim's submission to the portfolio. He drew one of his Alaskan Huskies, Rascal, as Rosa Parks. :)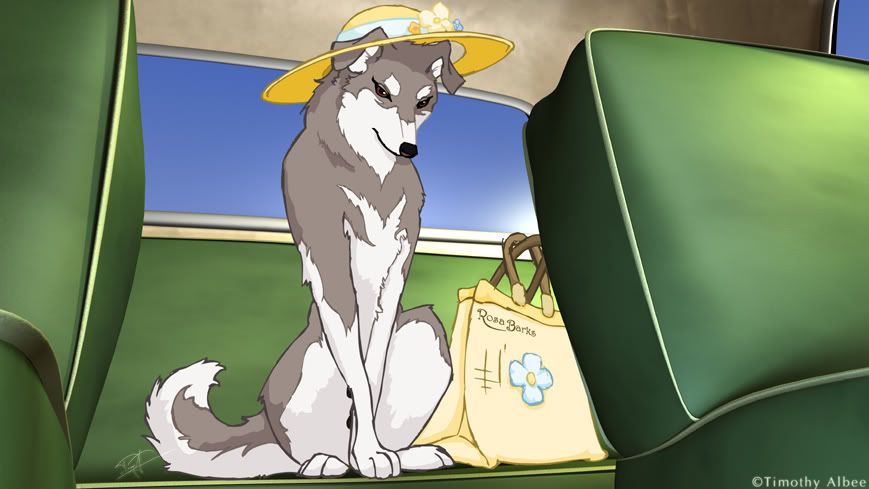 I'll be posting mine up within the next week or so. It's great to see you guys posting up your art! I'll be checking my G-mail in the next few days, in case anyone starts submitting early, so I can start pulling files into a separate folder.

Note, please send me good, printable, high-res images.

Also, I need to know two things from the artists who are on this folio:

1.) Who would like to give their permission to have their artwork printed onto T-shirts, to continue with fundraising?

2.) An idea has been put out to choose 12 of the best pieces from this folio, and have the images made into a 2008 benefit Calendar. Who would be interested in contributing their art to a Calendar?

Please leave me your feedback either here in Comments, or you may e-mail me at wlfdog @ hotmail.com

Thanks you guys, and keep up the good work!