As promised, here are some pics of Momma Luci and the new puppies. This was taken the day they were born.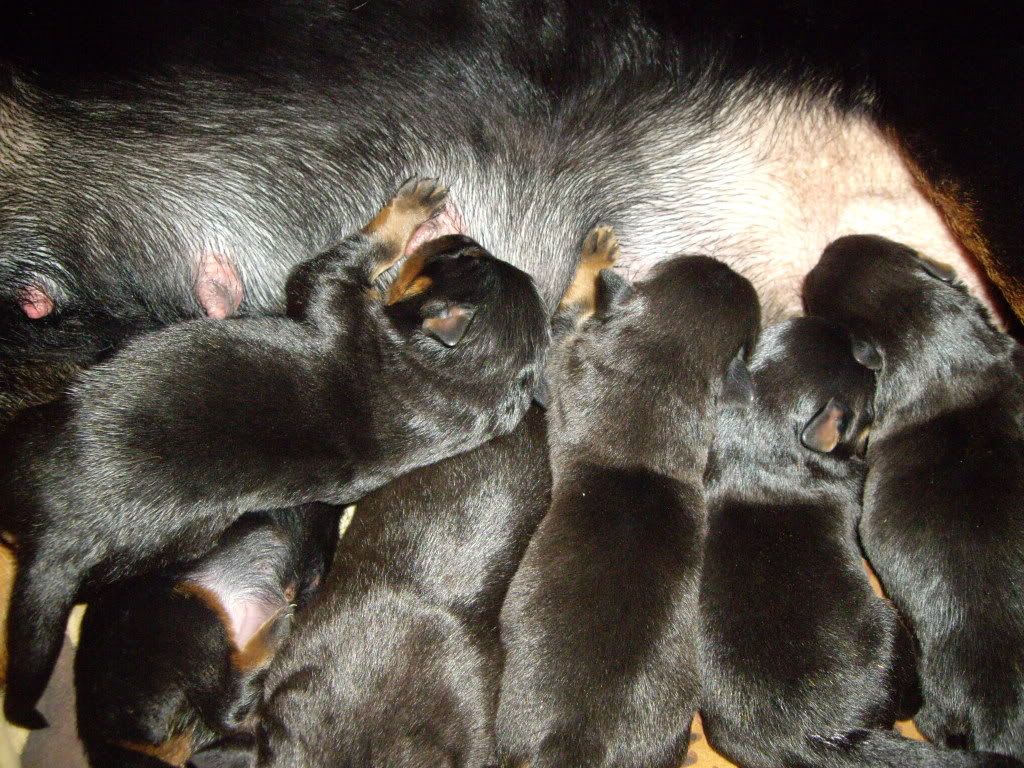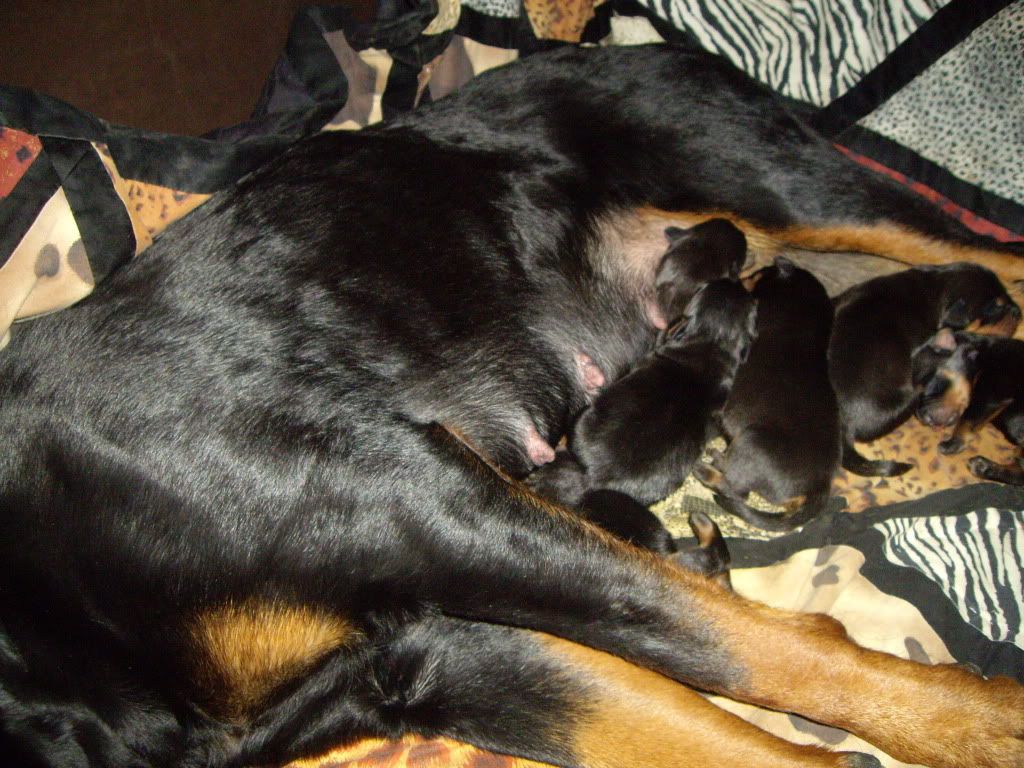 They just got their tails docked and dewclaws removed yesterday. Personally I like Rottie tails, and when I breed future litters I will be keeping natural tails on them.
A Rott with a natural tail.
Will keep this journal updated with new pics. :3