Finished commission for Aerofox.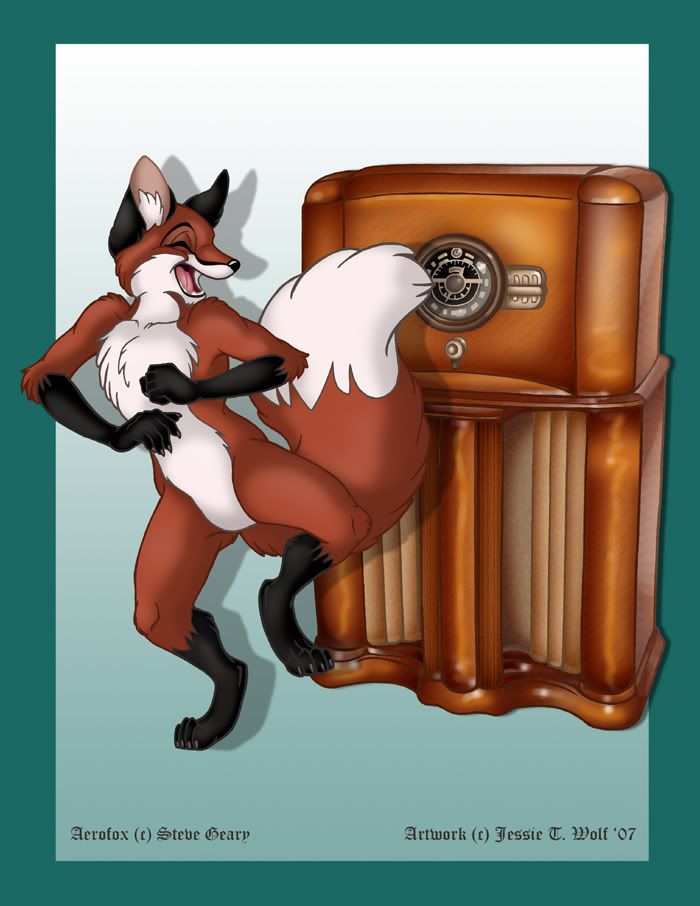 I still have to start
Tevon's
Minotaur commish, and unfortunately that won't be done before Anthrocon, as I'd hoped. Gods, I'm so behind. O__x
reptilian_muse
, I got your e-mail, and I'll have a scan to show you of your finished badge by mid next week (I also need your mailing address, so that I can mail it to you in time for AC).
Other badges to mail out before this month is up:
JinxxedKaysho
cass_rising
jaiedavis
theome
Sorry
wesha
, it's looking like your badge will have to wait until after AC – just didn't have enough time to start it from rough to good with so many others' on the plate.
Still waiting to hear back from you,
Jaql
, regarding that solid character description. Please send an e-mail to my Hotmail account, because the jessie-t-wolf e-mail may not be up and running for much longer (still sorting out web hosting stuff).
Everyone else – I have not forgotten about you (I keep everyone on a list in my commissions notebook, and I mean EVERYONE, as far back as two years ago, I am ashamed to say). One step at a time. Once these are done and mailed out, I will get back on to the rest.
People I owe trades, or gifts – please don't ask me how I'm progressing, because the paid for stuff has to come first.
Lastly,
I am not taking on any more commissions, period, so please don't ask!
O__o
Thank you, and I will keep everyone updated. :)